Picolit, verduzzo di ramandolo and ribolla Gialla are the grapes from native vines that are transformed into dessert wines to be appreciated at the end of a meal or to be tasted alone.
From the must of cold-dried grapes, enriched with herbs, roots, flowers and spices, the Collavini-style Ratafià is born. A liqueur which, although classic in its production, is innovative for the variety used: the yellow ribolla. A natural product that does not contain aromas, suitable for the end of a meal or as an accompaniment to pastry delicacies.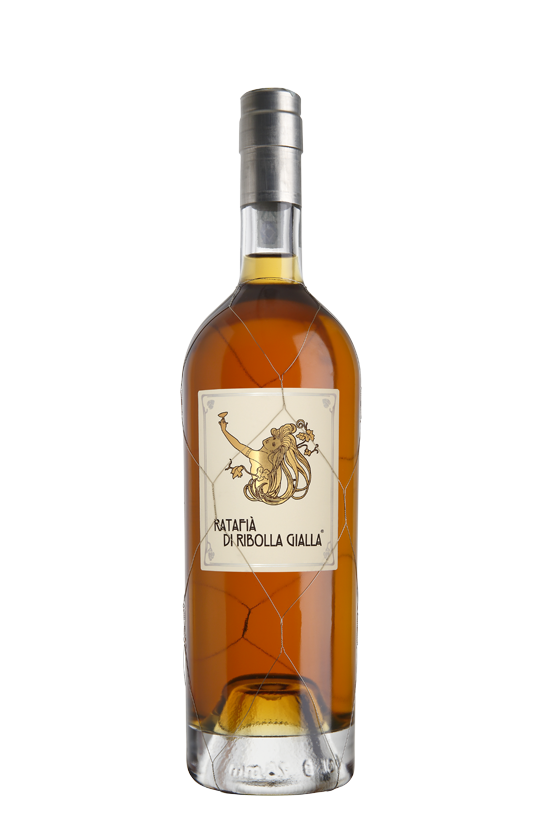 Suggestions
An after-meal liqueur inspired by the ancient Friulian tradition. Excellent as an accompaniment to tiramisu or as a dip in the famous spoon dessert. It marries exquisitely with ladyfingers, dry butter pastries and dry biscuits enriched with Sicilian almonds.
Technical notes
ALCOHOL CONTENT
17% vol. circa
SERVING TEMPERATURE
8°C o con ghiaccio
Tasting notes
Crystal clear, with a bright amber color, this liqueur intoxicates with intriguing scents among which Williams pear, dried apricot, lemon, citron and veiled nuances of Mediterranean flowers, bitter roots and spices stand out.
Sweet, but not cloying, fresh, with a long aromatic persistence on the finish reminiscent of overripe fruit, such as dried figs and dates.
_
VERDAC GLACIAT, COLLAVINI
_
Clusters of verduzzo di ramandolo collected in passitura crates, taken to the loft for botrytized over-ripening. The grapes are then frozen for three days at -18°C and then pressed with a manual press, which produces a sugary, perfumed and viscous juice.
The must obtained ferments and ages for over three years in old barriques, to then transform into an incredible meditation wine.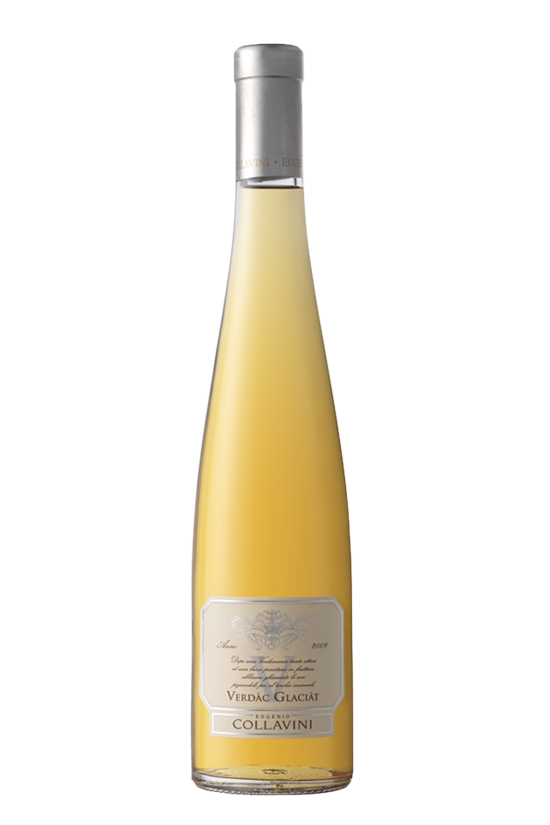 Suggestions
Sublime with foie gras, liver pate, gorgonzola and taleggio. An elegant meditation wine, which offers good tasting sensations even "alone".
Technical notes
GRAPES
Verduzzo di Ramandolo
CLASSIFICATION
Verduzzo Friulano IGT Venezia Giulia
ALCOHOL CONTENT
About 13.5% vol.
Serving temperature:
12-14 °C
Tasting notes
The Verdac Gaciat stands out in the glass thanks to its highly saturated antique gold, with reflections of precious amber.
Aromas of rare intensity reminiscent of chestnut honey, dehydrated figs, sultanas and vanilla. On the palate the wine is sweet, but balanced between tannins and softness, and closes in a harmonious intensity of fruity and spicy notes, with a long persistence in the mouth.
The harvested grapes dry slowly in a drying room at a low temperature before they are destemmed.
After a few days' skin contact, the must is fermented in Allier barriques at a temperature of no more than 20 °C.
Maturation, again in wood, takes about 24 months.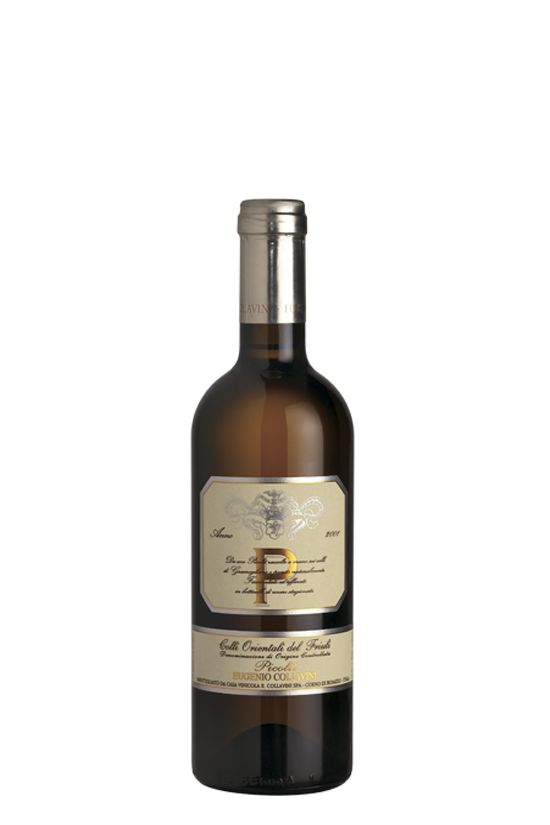 Suggestions
Like the best dessert wines, it goes very well with desserts of all types. However, it gives its best when combined with goose foie gras and blue or semi-hard cheeses.
Technical notes
DOC ZONE
Colli Orientali del Friuli
ALCOHOL CONTENT
About 14% vol.
Serving temperature
12-14°C
Tasting notes
Yellow gold shot through with intriguing veins of amber. Honey, currants and dried apple-like fruit open the palette of aromatics before the dense, textured palate mingles honey with fresher, fruitier nuances, signing off with attractive wafts of caramel.