_
The beginning of the story
_
Rivignano 1896, here begins the story of our founder Eugenio Collavini, a man passionate about viticulture who in those years came into contact with the barrels and wealthy families of Udine to whom he supplied his first wines. The company then passed into the hands of his son Giovanni, capable of overcoming the historical period marked by the world wars, to then in turn leave the reins to Manlio.
Manlio himself brought modern oenology to the company, transferring the headquarters to the renowned hills of Corno di Rosazzo. Here he became a forerunner of the white vinification of Pinot Grigio: in 1971 he created the sparkling wine Il Grigio and at the end of the decade he proposed the first sparkling version of ribolla Gialla.
A spirit of research and maximum attention to detail that today make Collavini a company capable of combining family, territory and international spirit in a single reality.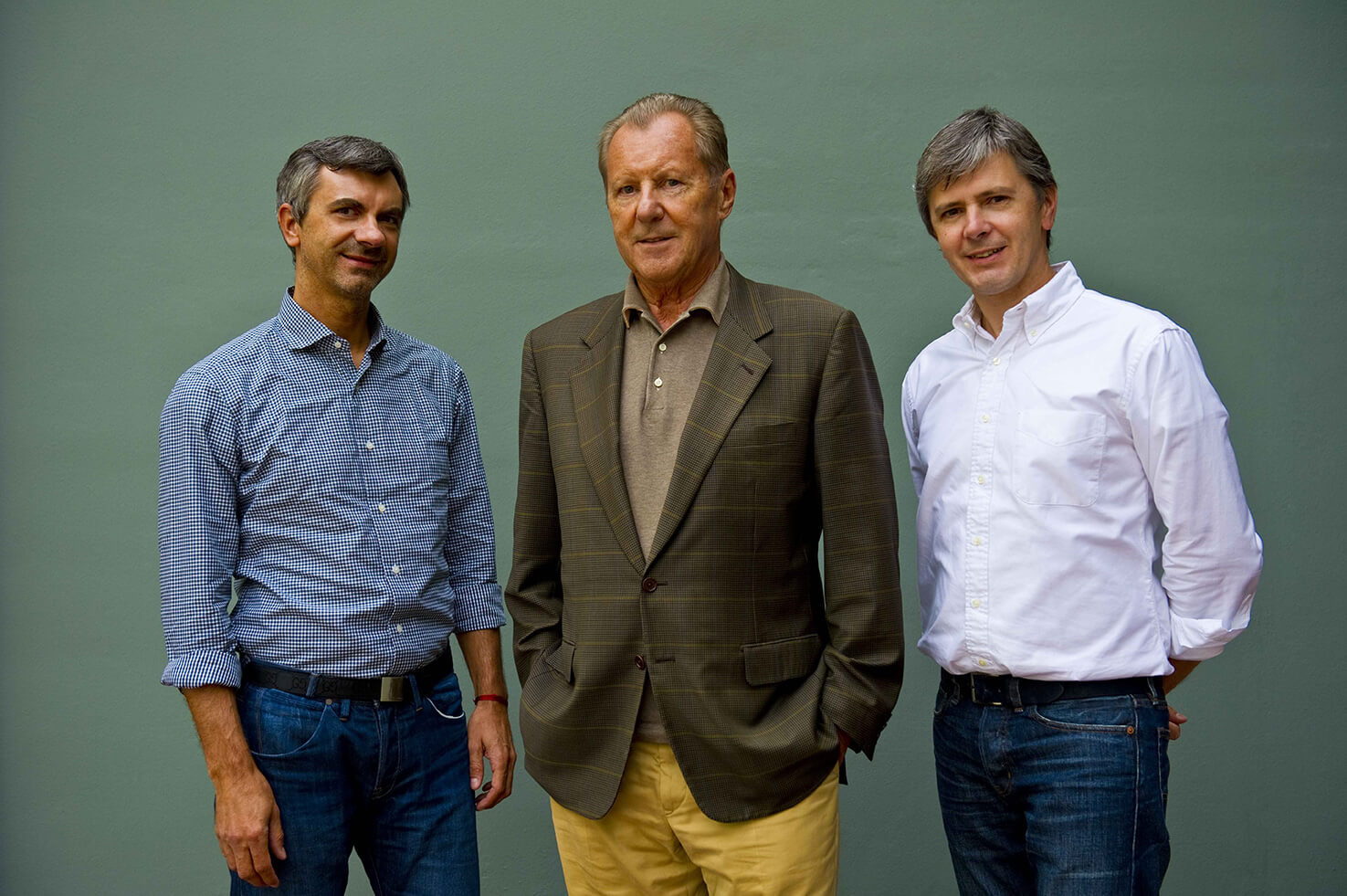 _
Yesterday, today and tomorrow: the Collavini family
_
For Collavini, wine is a family tradition, which finds its maximum expression in dedication, love for the territory and continuous research for quality.
Luigi and Giovanni, with Manlio's precious advice, tell the passion of making wine on the Friulian hills, a story that has reached even distant markets that appreciate the quality, the territory and the internationality of the winery.
_
The Cellar: where art meets history
_
In a 16th century fortified settlement stands the villa of the Counts Zucco-Cuccagna, today the home of our winery and the Collavini family. Magical place, restored at the behest of Manlio, capable of combining the distinctive features of the manor house with the needs of a cellar.
From the turret that rises on the western walls you can admire a postcard view: in a single glance you will discover the suggestive slopes of Rosazzo, Collio, Ruttars and Cormons. From the villa you can also appreciate the colors and scents of the old Turian vineyard, a clone of yellow ribolla planted by the company on the ancient agricultural outbuildings of the property.
The scenic beauty is not second to the care taken in the cultivation of the vineyards and in the development of interesting oenological and technological innovations adopted within the spaces dedicated to the cellar. Precisely in these rooms the Collavini method, known for making the sparkling wine in horizontal autoclaves, where the Ribolla Gialla ages for over 30 months.
Over the years, the winery has been able to convey the elegance, experience and value contained in the corporate spirit into the wines, giving life to our spearhead Broy, a blend of Friulian, chardonnay and sauvignon blanc which on several occasions received the favor of the critics.